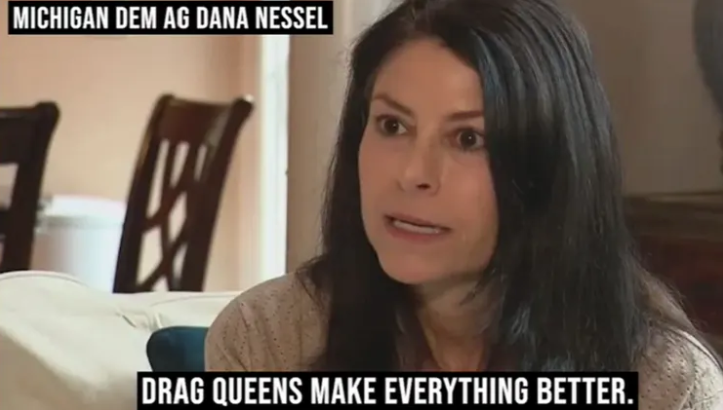 As Republicans continue to make progress on combating progressive groupthink and critical race theory in our nation's K-12 schools, one Democratic attorney general, Michigan's Dana Nessel, is doubling down on promoting radical gender ideology, proudly asserting in a recent video that she would recommend "a drag queen for every school" to help students with "emotional issues."
"Ya know what's not a problem? For kids who are seeking a good education?" Nessel asks in the short (https://www.youtube.com/watch?v=KYeCyqqtfik), which was recorded at a civil rights conference in Lansing, Michigan in June. "Drag queens. Okay? So, let me say this: Drag queens. Not only are they not hurting our kids, drag queens make everything better. Drag queens are fun. Drag queens are entertainment."
"And you know what I'll say?" Nessel added, "That was totally not poll tested." You think?
"I say this," Michigan's attorney general continued, "A drag queen for every school. That is what would be fine for a kid. And lift them up when they're having emotional issues."
Nessel was the first openly gay person to be elected to statewide office in Michigan and her comments appear to be a strike at Republicans and others who believe that bringing drag queens into schools and public libraries for events such as "Drag Queen Story Hour" are inappropriate and an effort to sexualize children and indoctrinate them in radical gender ideology.