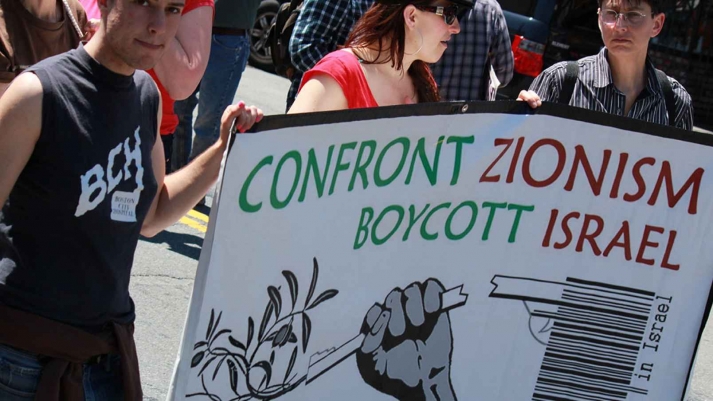 Visit Tabletmag.com.
When I immigrated to America, 20 years ago this fall, I had just over $2,000 in my pocket that I'd saved working as a night watchman at a factory back home in Israel. I also had an inflatable mattress on the floor of a friend's one-bedroom in White Plains, New York, and a promise that I could stay for two weeks, maybe three, until I found a place of my own. But most importantly, I had a story about my future.
As soon as I woke up that first morning, I took the train to 116th and Broadway, got off, strolled through the gates of Columbia University, and stood there gazing at the bronze Alma Mater sculpture guarding the steps to Low Library. Her face was serene, her lap adorned by a thick book, and her arms open wide, to embrace, or so I imagined, folks like me who were reasonably smart and wildly motivated and ready to work as hard as was needed to make something of themselves. In a year, maybe two, I thought, I'd find my way into the ivied cloister, and when I emerged on the other end I'd no longer be just another impoverished newcomer: A Columbia degree would accredit me, would validate me and suggest to those around me, from members of my family to potential employers, that I was a man in full, worthy of my slice of the American pie.
It wasn't a story I had made up on my own. It was, in many ways, the foundational story of American Jewish life in the 20th century. Surveying the student body in major American universities between 1911 and 1913, the newly founded intercollegiate Menorah Association discovered 400 Jews at Cornell, 325 at the University of Pennsylvania, and 160 at Harvard; by 1967, The New York Times reported that 40% of the student body in both Penn and Columbia were Jewish, with Yale, Harvard, and Cornell lagging behind with a mere 25%. For a minority that today is still just three or four generations removed from the deprivations of the old continent and that never rose much further above the 2% mark of the population at large, education—especially at renowned universities—was a magical wardrobe that led into a Narnia of possibilities. All you had to do was open the door.
Continue reading article: CLICK HERE.