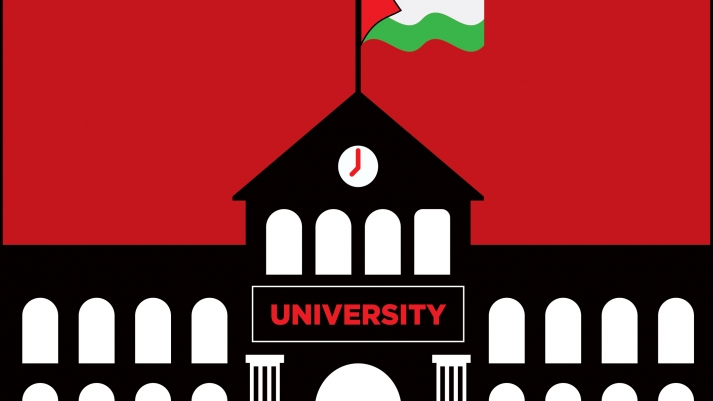 A cutting-edge social media campaign conducted this spring by the David Horowitz Freedom Center targeted the worst academic perpetrators of Jew hatred, exposing them to public scrutiny and outrage and launching a campaign to de-fund the worst offenders.

The Freedom Center's Facebook ad campaign targeted current students, parents of students, alumni, and staff at ten university campuses, placing eye-catching graphics and memes exposing each university's complicity in promoting Jew hatred directly into the Facebook feeds of individuals with a connection to each school. The campuses included in the campaign are the University of Chicago, San Francisco State University, Arizona State University, Rutgers University, the University of Michigan, UCLA, the University of Houston, the University of Minnesota, Florida State University and Boston University.

During the three-week campaign, the Freedom Center's ads reached over 250,000 individuals with our message about the growing threat of Jew hatred at American universities and our call to withdraw federal funds from universities which continue to propagate Jew hatred and pro-terrorist propaganda. The ads garnered over 419,000 total impressions and generated more than 25,000 visits to the full report which was posted at Frontpagemag.com, the Freedom Center's flagship publication.

Many alumni responded to the ads with horror and vowed to cease all donations to their alma maters. "When did this happen? What can an alumni do?" wrote one Florida State graduate after reading about Jew hatred at FSU. "Voice your concern and if you donate money to the college, threaten that you will stop your donation," suggested another reader.

"As an ASU alum, I am deeply disturbed with this information," wrote a woman who attended Arizona State. "Is it really surprising?" one commenter asked about our report on Jew hatred at the University of Minnesota. "Ilhan Omar is the biggest anti-Semite in Congress and the U of M campus is right in the middle of her district."

The full report on the Top Ten Jew Hating Colleges and Universities may be read HERE. View an example of the Freedom Center's Facebook ads below.